Bangkok Pattaya Tour is one of the most visiting and preferable international tours in the world. Such beautiful and lively cities are part of East-Asia, Thailand. The invigorating cities of Thailand are dominated by diversity in everything whether it is a culture of Thai, Chinese, English, Asian or we talk about food, everything is available at such a place.
The vibrant coastal cities became known holiday destinations in the early 1980s and by today it is listed in the most visited places of the World. Brimming Pattaya beaches, thrilling adventurous Bangkok spots, fun water sport activities, lively captivating Nightlife, a variety of savory food, an all-rounder alluring place to hold your vacations.
Who doesn't want to visit such a jubilant place in the world? Even after knowing the best part of the most visited place. Of course, everyone. So here is the Bangkok Pattaya Travel Guide with a detailed description of Bangkok Pattaya Tour Packages. Just read it! Scroll it!
Highlights of my Bangkok Pattaya Travel Guide:-
Feel the comfort at luxury hotels
Explore Coral Island in Speedboat
Get notorious in exotic Cabaret Shows
Contemplate the Temples of Bangkok
Bangkok's Floating Market
Bangkok Arrival
Your Arrival at Suvarnbhumi Airport, unofficially known as Bangkok International Airport, would be Serving flight facilities to tourists from all over the world. Welcoming at the Bangkok with the Thai tradition in your hotels would surely surprise you. Enjoy the hotel's hospitality the whole day.
Best Hotels in Bangkok-Pattaya
Chillax Heritage Hotel, Bangkok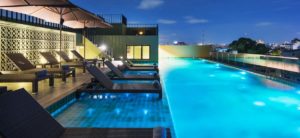 It is situated in the Old town of Bangkok, 5 min walk to Khao San main road. Inspired by the story of the Indian ancient epic, Ramayana. With all amenity facilities, it includes American breakfast with luxury accommodation, friendly staff, with a breathtaking rooftop pool. Spacious rooms fitted with air-conditioning and well-equipped hot tub bathrooms with installed massage jets.
The Surawongse, Bangkok Marriot Hotel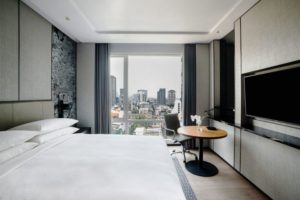 With a distance of 1 km from Silom, Patpong areas and located with 900 away from Chong Nonsi BTS Skytrain Station. Featuring a chilling swimming pool, a fitness center, spacious well-equipped luxury rooms with free WiFi facilities each with a private hot tub-massage jet installed bathrooms.
Centara Grand Mirage Resort, Pattaya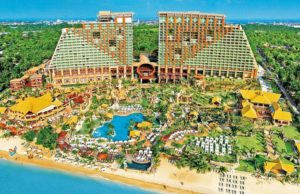 One of the best-rated hotels in North Pattaya has a truely impressive ambiance and essential facilities with timely services. It is located on the Naklua and Wong Amat Beach, north of Pattaya Bay. The best USP of this hotel is, it has the largest swimming pool area in Thailand and has direct access to Golden Beach.
Dusit Thani Pattaya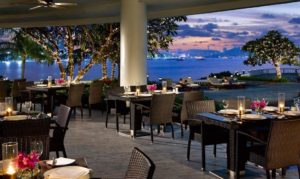 A best classic beachfront resort, cover the large area, Thai inspired traditional art and design adorned all over the resort. If you want to experience the timeless five-star luxuries on a beach with ecstatic comforts, then this is the right place to stay.
Best Places to Visit in Bangkok-Pattaya Tour
Safari World and Marine Park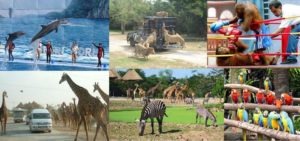 Choose to visit such a thrilling place in Thailand, the Safari World and Marine Park, the largest amusement Park in the country. Hire a guide to introduce you with the Safari World and its major attractions and catch the sight of wild animals including Jungle's King Lion, Zebras, and much more wildlife during your Jungle Safari venture. Go on an African-inspired landscape full of amazing sites, have a wonderful Jungle excursion on a thrilling Jungle Cruise and site various water animals such as gorillas, dolphins, crocodiles, sea lions, and orangutans. And do not miss the freaking animal show.
Coral Island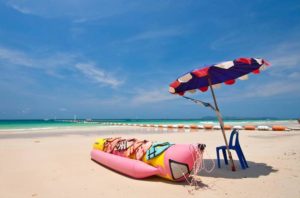 Obsessed with water, or you are a water animal, then do visit the beautiful beautiful Coral Island in Pattaya. It is home for many small magnetizing beaches, including multiple thrilling water activities. Try not to miss Snorkeling and a staggering underwater Dive. The place is dominated by many such breathtaking thrills giving sports. After having all the fun with physic tiring activities, take a stunning sunbath having rest on colorful chaise longue on the beach.
Spellbound Cabaret Shows, Pattaya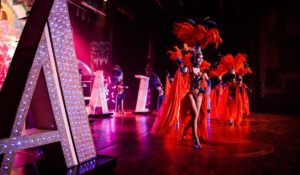 Make yourself a little naughty in Pattaya by visiting the best Cabaret shows of Thailand-the Alcazar Cabaret Show and the Tiffany Cabaret Shows. Theatrical Drama Shows composed of classic Thai music and traditional Thai costumes, performed by eunuch performers who would make you amaze by their disguise real girly appearance. Capture the plenty of memories while enjoying the shows and by clicking yourselves in the picture wit the elegant ladyboys.
Visit Holy Temples of Bangkok
Discover the most relish and mesmerizing holy temples of Bangkok with the Bangkok Pattaya Travel Guide.
Wat Pho Temple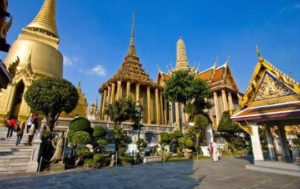 Temple Wat Pho, is among one of the Bangkok's favorite sites. It incorporates multiple attractions: the town's largest reclining Buddha, umpteen number of Buddha images in Thailand. It is also the country's earliest center for Public Education.
Wat Traimit Temple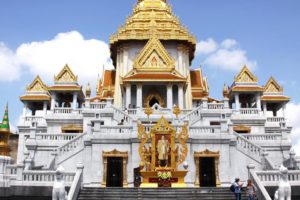 Temple Wat Traimit, also known as the Golden Buddha temple of Bangkok. The major attraction of the temple undoubtedly holds the relics of the royal Thai family, the three meter-tall, 5.5-tonne heavy, statue of pure golden Buddha which shines brighter than the day-star.
Wat Phra Temple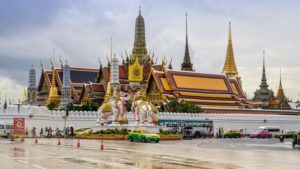 Temple wat Phra Kaew, well-built architecture holds the spiritual core of Thai Buddhism. Place with the country's most holy statue, the Emerald Buddha. It is attached to the former royal residence, the Grand Palace, once known for the sealed city of intricate social and ritual attainments.
Relish The Taste of Thai's Delicacies
Although, Bangkok-Pattaya is famed for the freaking fun compiled with the mind-altering sites and captivating nightlife. Along with these illuminating cities attract the crowd with its lip-smacking Thai cuisines and Thai Street food. A plethora of hotels and restaurants aligned with the streets. So just do not miss out on any of the delicious delicacies of Bangkok-Pattaya Tour, this Bangkok Pattaya travel guide takes you the beautiful journey of the list of Thai food: Khao Gaeng, Khao Gaeng, Moo Ping, Som Tum, Satay, Gai Yang with Khao Niao, Pla Pao, Pad Thai (Thai-Style Fried Noodles) and many more.
So, the above information regarding the Bangkok Pattaya Tour Packages would have surely helped you for your next soon to visit Bangkok Pattaya Tour. Not to wait, plan this winter vacations with Roaming Routes and choose the best Bangkok Pattaya Tour Packages.